The Meanderthals surprise Christmas shoppers!
Winchester Christmas shoppers were surprised to discover not one, but two over-sized elves among them last Saturday.
Play to the Crowd, the charity that runs Hat Fair, teamed up with Winchester BID to bring a little festive fun to the High Street at the weekend. The Meanderthals, created by puppet-makers Noisy Oyster, features two festive elves, each carrying an enormous box of presents, in search for Santa.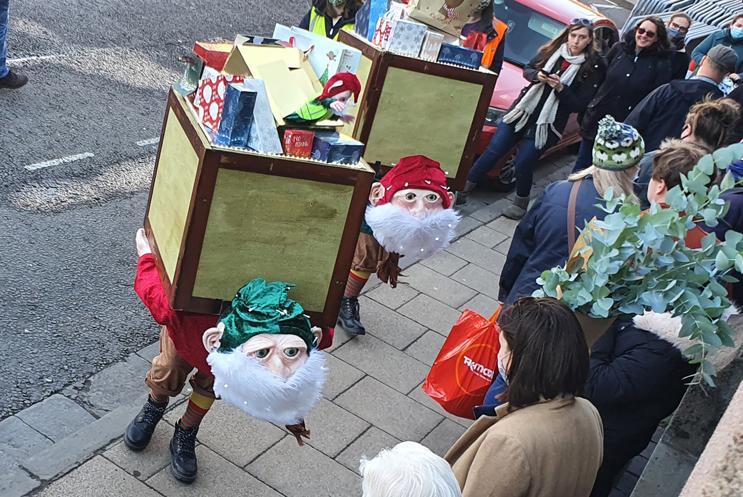 The cheeky elves riding in the boxes chatted with passers by, asked them for directions, discussed their shopping, and they even sang some Christmas songs!
After heading up and down the High Street, the elves popped in to the Visitor Information Centre, located at Winchester Guildhall, to spread a little festive cheer.
Sarah Davis, Winchester BID's District Manager said, "We are always delighted to work with Play to the Crowd to support street performances like this. Having entertainment around the city enhances the visitor experience and The Meanderthals were such fun and so engaging. We look forward to working with Play to the Crowd on future projects including, of course, Hat Fair 2022."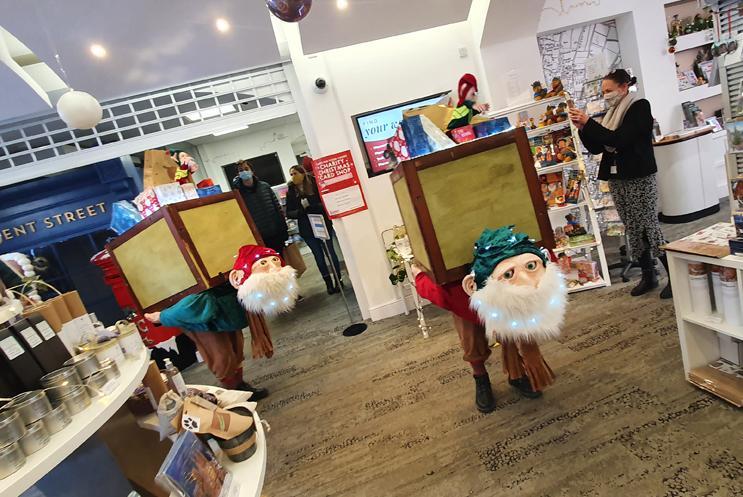 Andrew Loretto, Hat Fair and Playmakers Director comments, "Winchester city centre was in fine festive form on Saturday when Hat Fair presented the quirky Meanderthals. It was a joy to see reactions from hundreds of local people, visitors to the city, local business owners and market traders throughout the day. Many thanks to Winchester BID on supporting this fabulous piece of outdoor theatre."